The table design features Ash legs with Walnut inlays. The top is a Walnut Burl veneer with Maple inlays.  The mirror is Walnut.

Here is the table with the triple framed mirror I built for the same area a few years earlier.  Click
here
to see more pictures of the Mirror Frame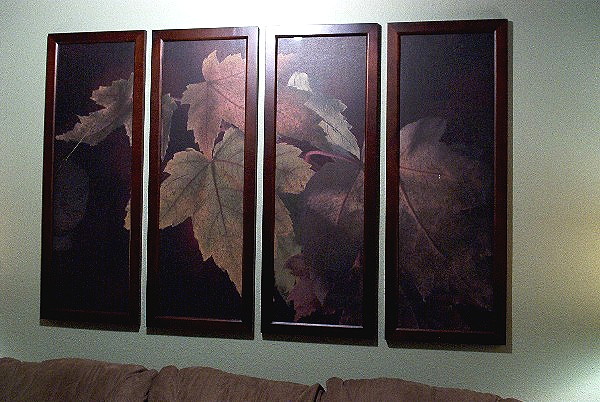 I wanted to show a piece  of photographic Art that Tom did himself. This expanded work is on the wall to the left of the piano.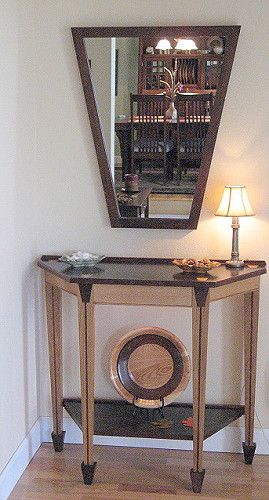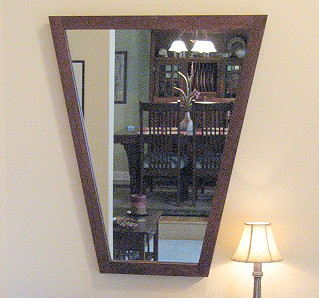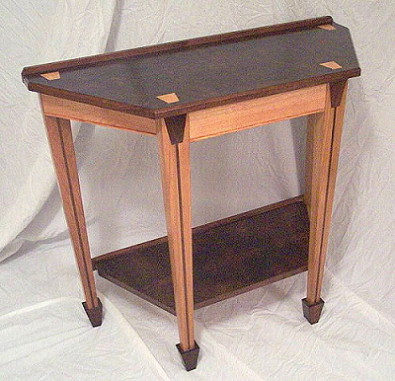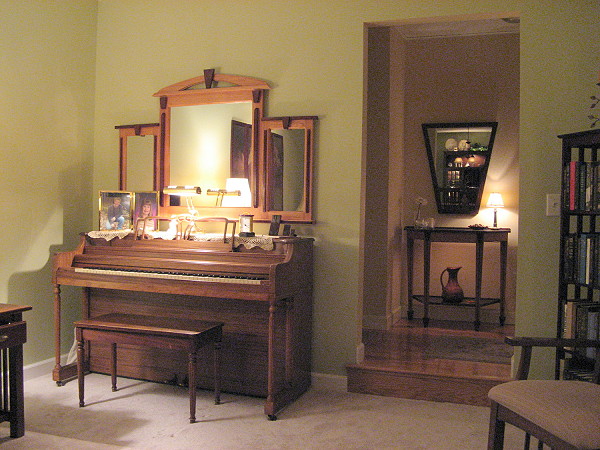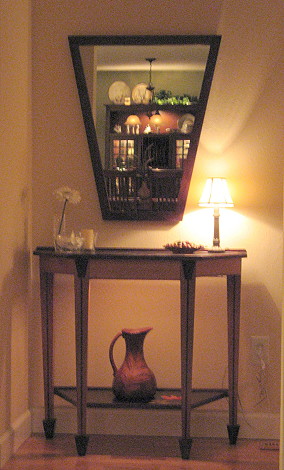 A Table and Mirror set designed around a "capstone wedge". These pieces are in the home of one my three twin brothers.

(Yes I said "three" twin brothers!

Can you  fgure it out?)

The The capstone element first appeared in a separate
tri-mirror piece
I built earlier.

Custom Fine Furniture by Alan Young

114 Woodward Ypsilanti, Michigan 48197

734 218-5803







114 Woodward Ypsilanti, Michigan 48197

734 218-5803