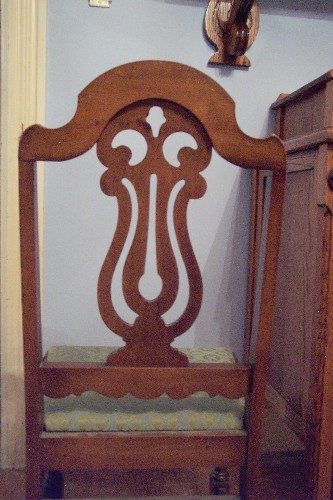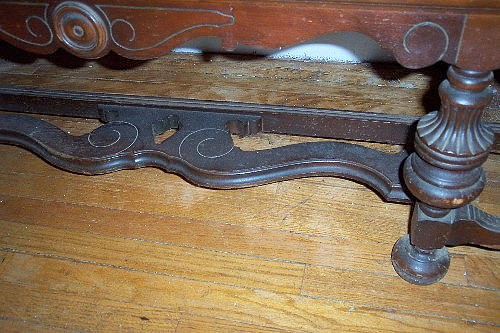 In December of 2002  I made this buffet for my wife. It resides in our dining room.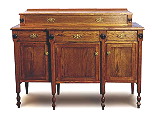 In December of 2006 I finished a mantle that is now mounted over the buffet.

In the past few years the room has aquired a number of different pieces of furniture-some built by me and others from different sources. My wife wanted a mantle design that would unify the furniture if at all possible.

Among the pieces in the room is an old buffet we picked up at a second hand shop for $50.00. It needs a lot of work -and some day I may just get to it.

This scroll work detail is on the lower portion of the old buffet.

We also have a set of dining chairs with this back splat design:

I took those two shapes and worked them together for the support brackets.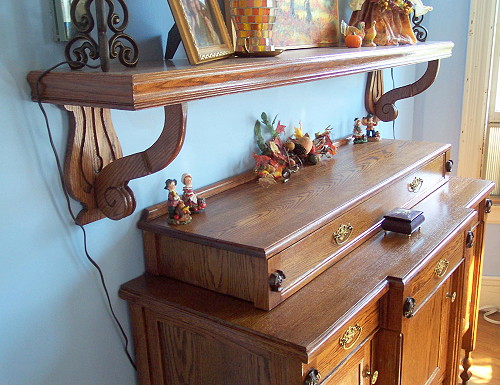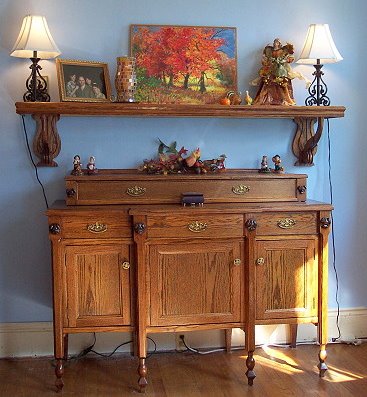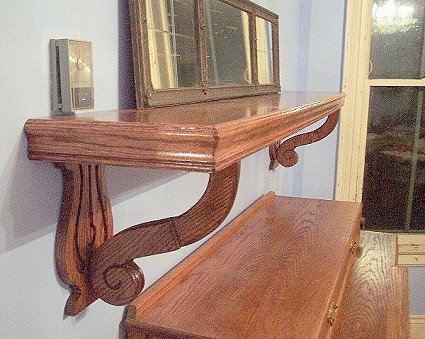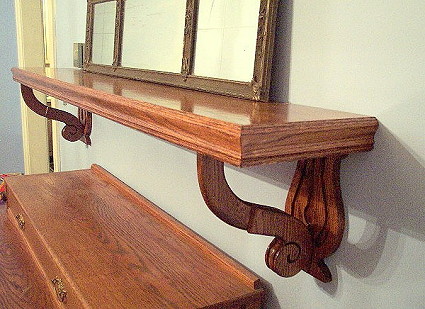 Custom Fine Furniture by Alan Young

114 Woodward Ypsilanti, Michigan 48197

734 218-5803







114 Woodward Ypsilanti, Michigan 48197

734 218-5803