This is a bookcase I designed for my own office. It is the second piece in a suite that when finished will also include a
computer armoire
, a coffee table, and a small media cabinet.
This is a rather bold and brassy piece. Literally. I designed and  fabricated all the brass features and hardware on this bookcase except the door hinges and catches. These details  include a medallion at the base, columns uniting the upper and lower cases, handles on the doors in the lower case, knobs on the map drawer, and finials  to top the upper case.

In addition to the brass, this design features veneers of Quarter sawn Anigre, Cherry, Maple, Mahogany, and Oak. The frame is constructed of ebonized Walnut and Poplar  with a shellac finish that yields a stunning compliment to the brass, lighter veneers, and inlays.

The drawer is for maps and other pamphlets. The drawer has a lid so when you pull it out you can rest reading material on it or lift the lid to retrieve a map.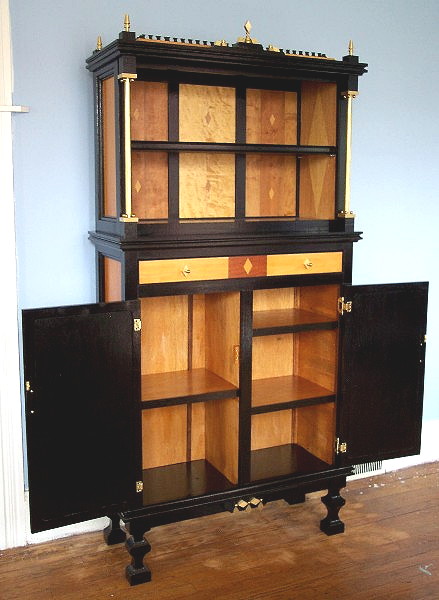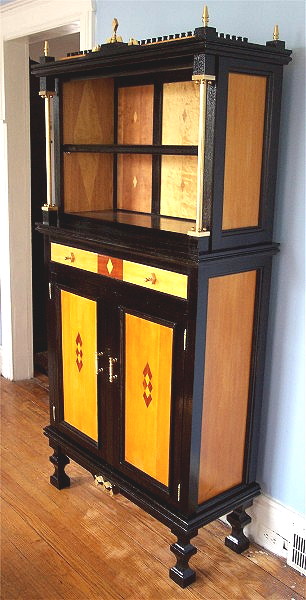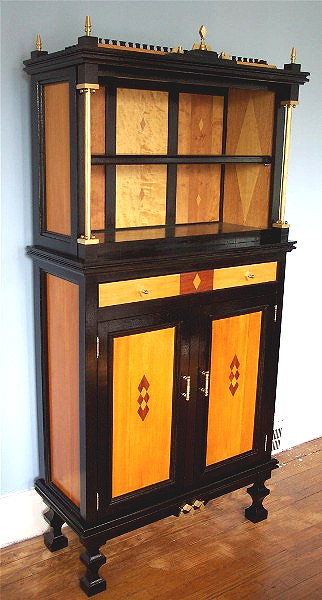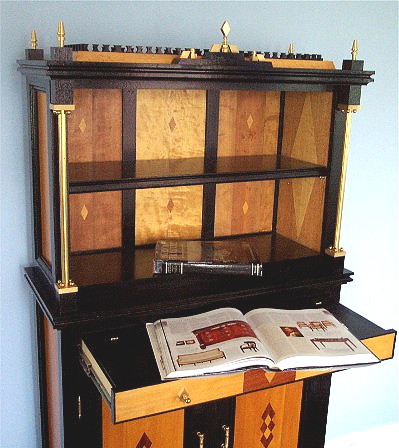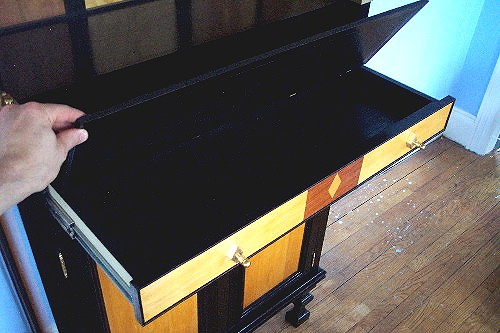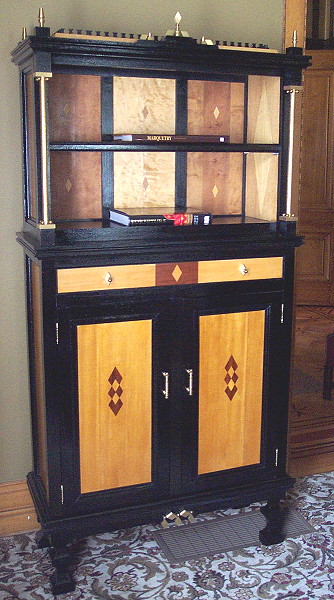 Custom Fine Furniture by Alan Young

114 Woodward Ypsilanti, Michigan 48197

734 218-5803








114 Woodward Ypsilanti, Michigan 48197

734 218-5803