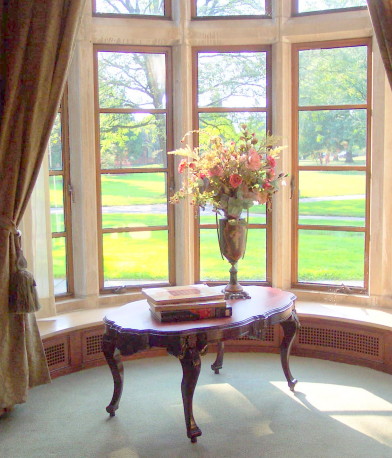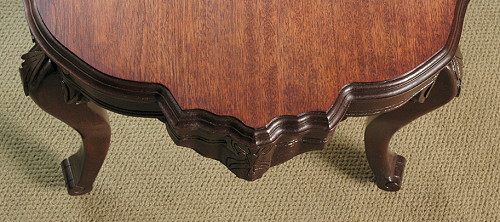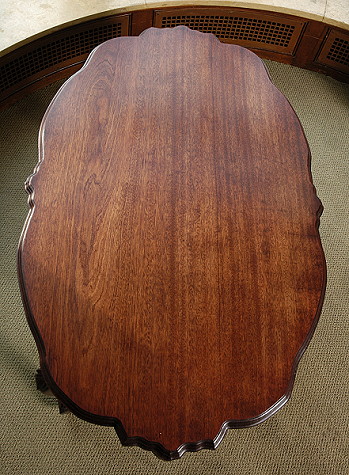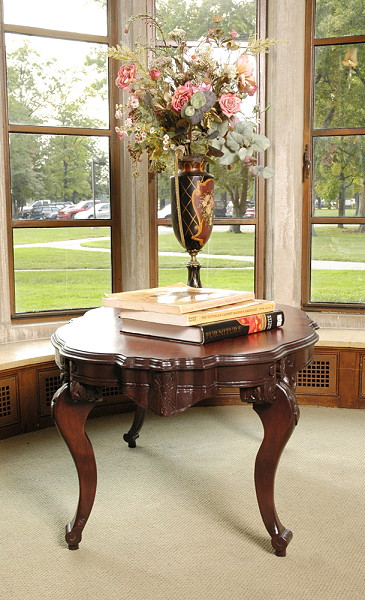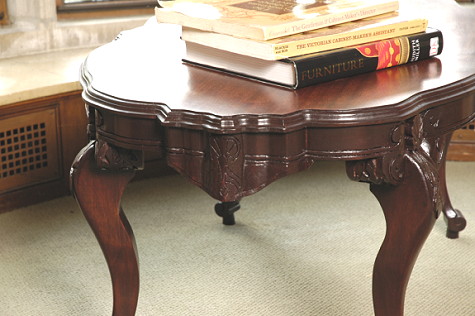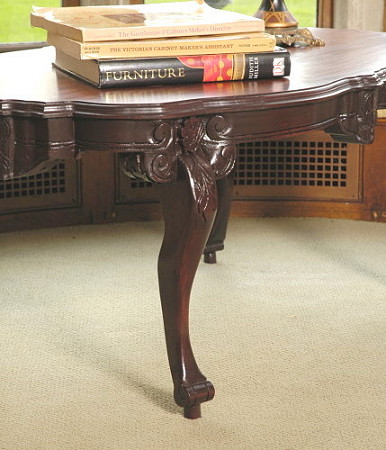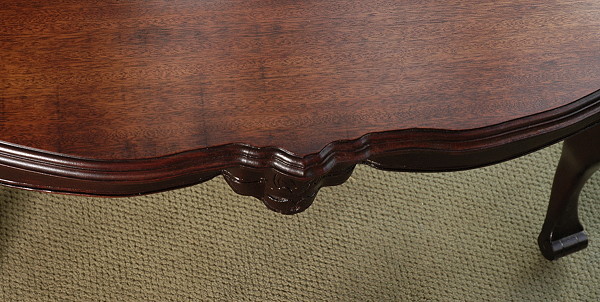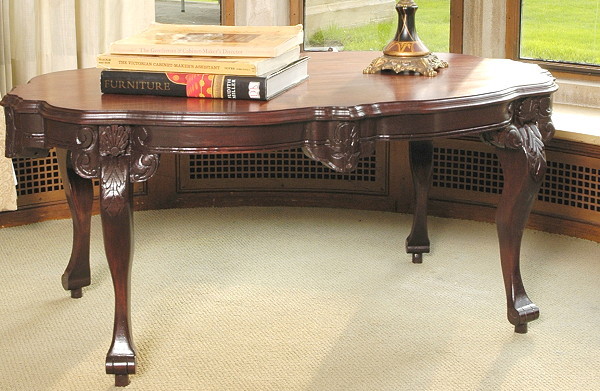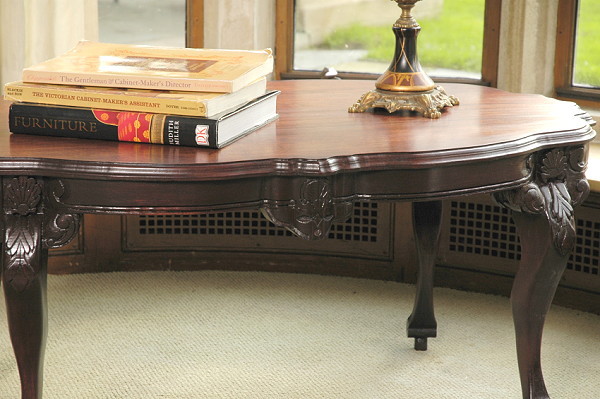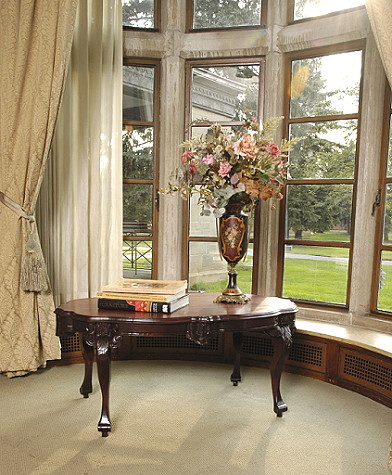 I started work on this piece in February of 2007 and worked at it sporadically through the coming months, and while it took 7  months

to complete, I didn't do a specific logging of hours.

But the real question for me was not how many hours, weeks or months I spent building this piece but rather "How long did it take to learn how to build it?" For that question I'd say I've been working up to this piece for at least 6 years and probably more like 10. The carving element is obviously  a dominant factor in the design of the piece- but form,  proportion, joinery and finish are all factors that were not easily "thrown in" when I began contemplation of this piece.

Acquiring the skills to make all the factors in this furniture equation come out with a pleasing answer is a long process.

While I am pleased with the result I think there are many ways that this piece could evolve in future iterations.

For a look at the building process click
here
For now here it is!

Rosewood stain and glaze

Oil-urethane top coat

MAHOGANY   and S A P E L L E

August 2007

A few more pictures here.

Custom Fine Furniture by Alan Young

114 Woodward Ypsilanti, Michigan 48197

734 218-5803







114 Woodward Ypsilanti, Michigan 48197

734 218-5803