Woodward Woodworks

Custom Fine Furniture by Alan Young

114 Woodward Ypsilanti, Michigan 48197

734 218-5803


Custom Fine Furniture by Alan Young

114 Woodward Ypsilanti, Michigan 48197

734 218-5803
















This is a cabinet designed to hold sheet music.

Materials are ebonized Walnut with Anigre and Maple venneers.

Inlays of Mahogany, Walnut and Anigre.

The finish is lacquer .

The side panels have anigre veneer with inset moldings and diamond inlays.

These pictures are in my home before delivery.

The cabinet will reside next to a black baby grand piano.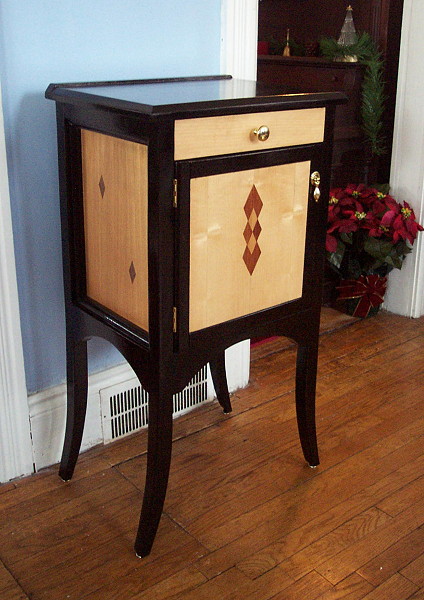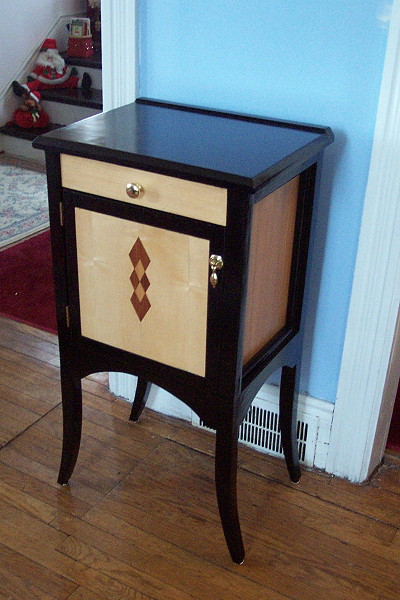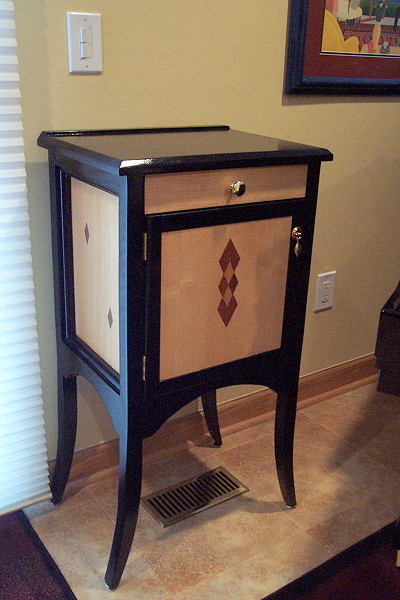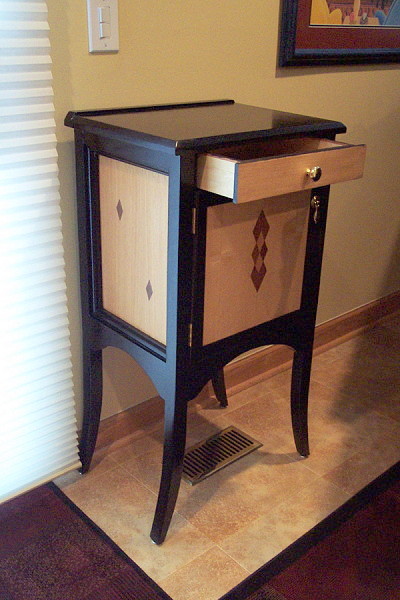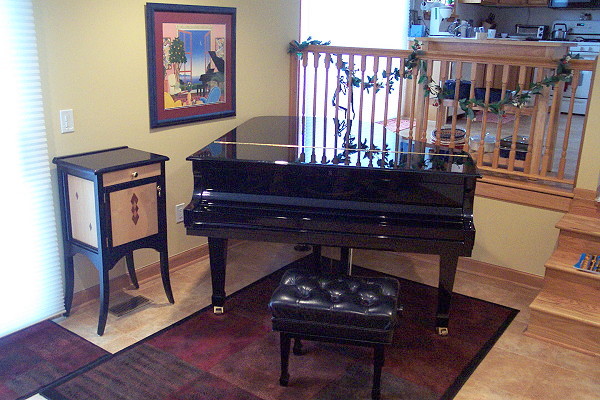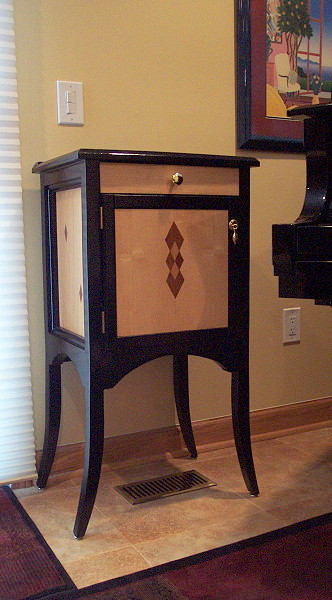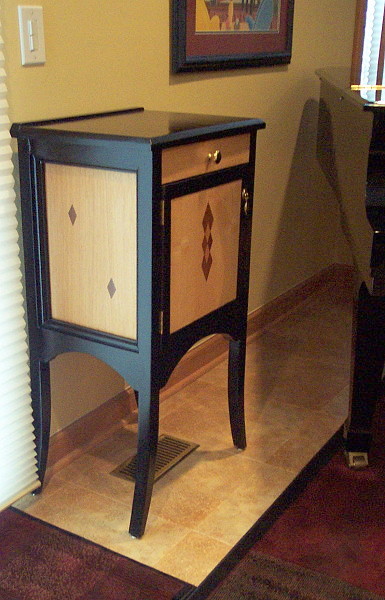 Here is the cabinet in it's new home.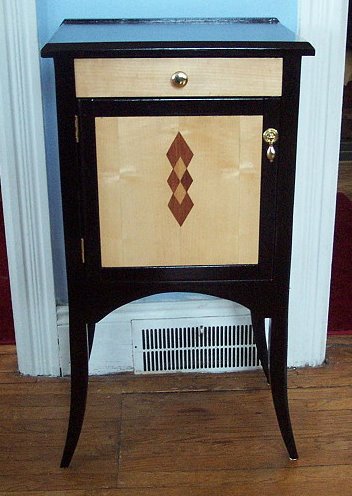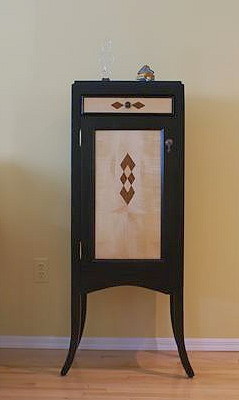 Here's the second spritely little cabinet in a series a  designed to hold sheet music.