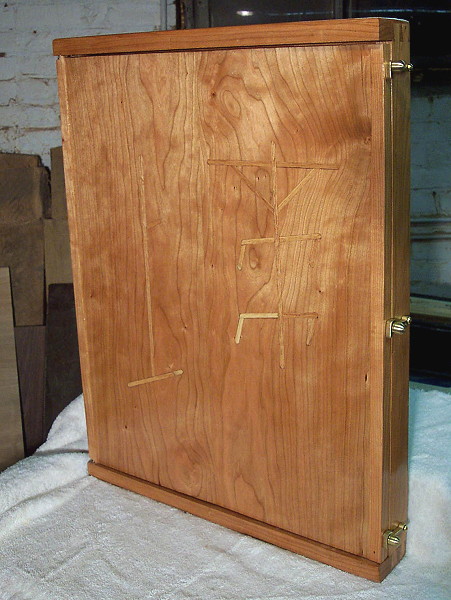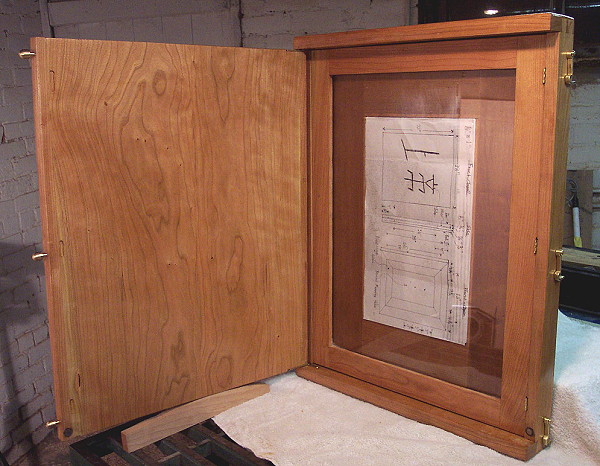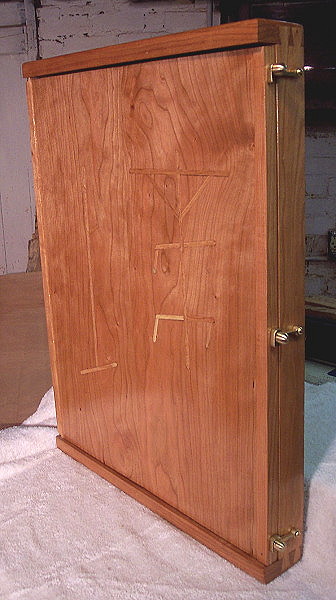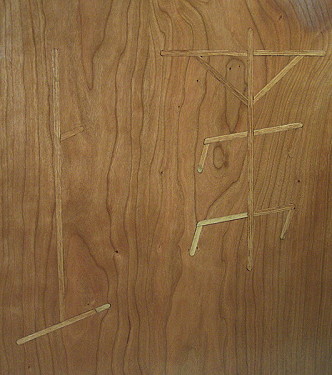 MATERIALS:

Cherry

Cherry Veneer

MDF

Oak

Brass

Tempered Glass

FINISH:

Blond Shellac

Aproximate Dimensions

H= 22.5"

W=19.5"

D=2.75"

This  wall cabinet is designed to hold a book set in a series of unbound papers.The book is a training manual for a Martial Art form.

The papers reside in an 8.5" x 14" x 5/8" cavity inside the cabinet and are encased with an interior door  of tempered glass.

The exterior door is inlayed with Oak from a tree that was hit by lightning. The inlay forms Chinese Characters that reveal

"The Emperor who rose to Heaven"

The exterior door is held to the cabinet with a series of three hooks and handles handcrafted from brass.

See more pictures of the Brass Hardware  in the link below.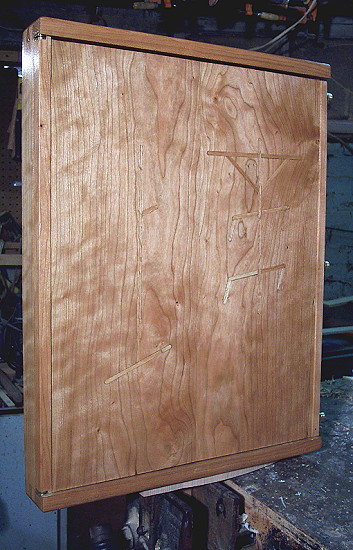 Custom Fine Furniture by Alan Young

114 Woodward Ypsilanti, Michigan 48197

734 218-5803








114 Woodward Ypsilanti, Michigan 48197

734 218-5803